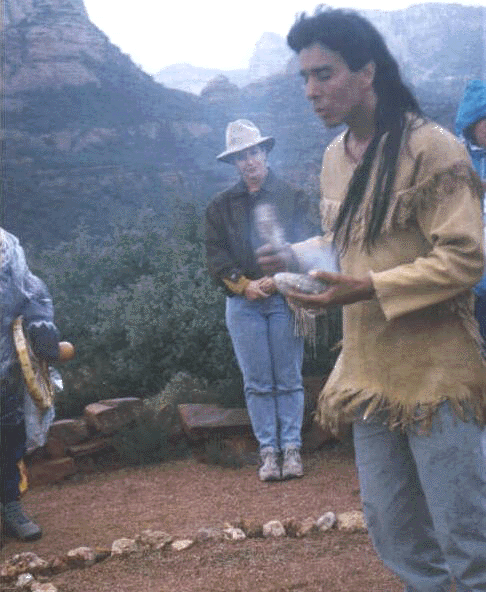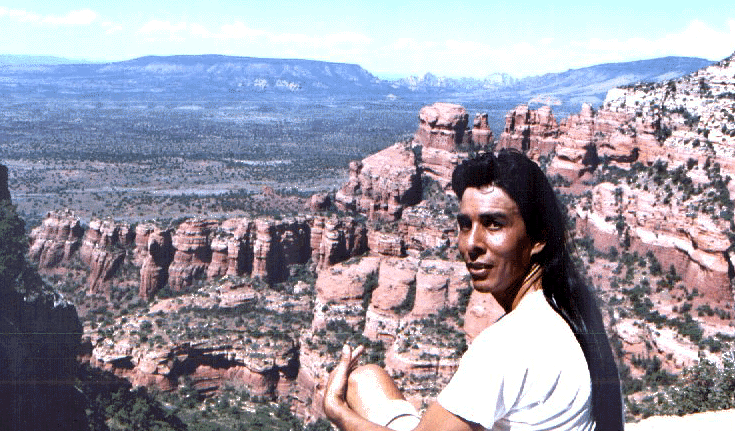 Rahelio on Bear Mt. '93  - saw a young black bear

Medicine Wheel ceremony in the rain  at Rachels knoll - '95.

Burning sage fanned with a prayer feather to call forth blessings...

Visiting Palatki ruins...  sitting in front of the wall of ground level structure - '94

Crystal invocation at the airport vortex- '92


Ceremonial invocation with burning sage at earth day celebration at Rachels knoll 4/22/97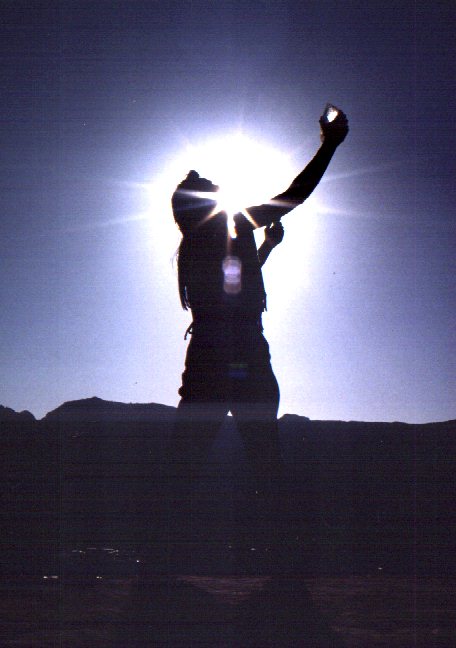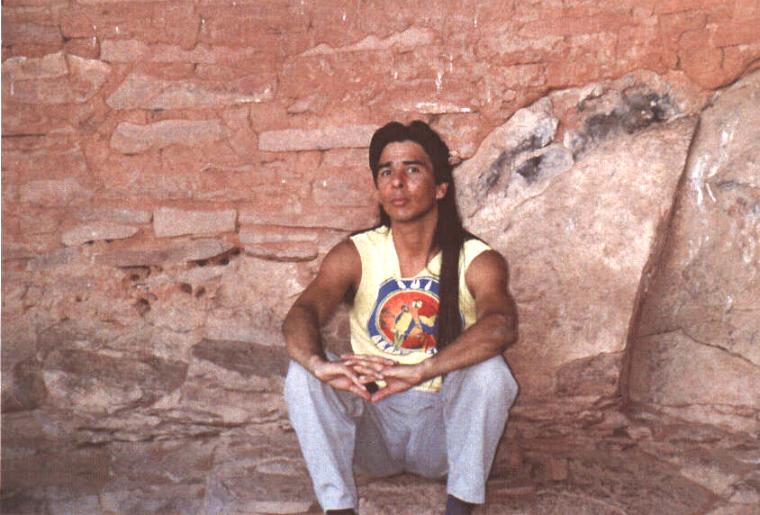 Rachels knoll Medicine Wheel lit up under the night sky.  This wheel no longer exists and Rachels land is no longer hers.