The southwest is a remarkable geographical area with many sacred and mysterious places.  The austerity of the desert, its remarkable canyons, rock formations and its wide open spaces offers a magical experience for anyone who encounters it.  One of the most powerful and obvious locations here is the Grand Canyon.  It is a dominant feature of the Colorado Plateau, and to it the other sacred sites are in somewhat of a satellite like relationship.  The southwest is defined by the boundaries of four U.S. states.  They are Arizona, Utah, New Mexico and Colorado.   They make up an area referred to as the Four Corners.  Immediately this brings to mind the symbology of the Medicine Wheel and the cross of the four directions.  In this area of the Colorado Plateau there also exists the four sacred mountains of the indigenous people.  These mountains maintain the integrity of the areas energy grid.  In Arizona, the volcano outside of Flagstaff known as the San Francisco Peaks is the location of one of these vortex sites.  There are many ancient native shrines there honoring the Kachinas who are the ancestral spirit guardians.  The other locations are Mt. Hesperus in Utah, Mt. Blanca in Colorado and Mt. Taylor in New Mexico.

To identify some of the other sacred places we can mention right off  Monument Valley,  Canyon de Chelley, Chaco Canyon, Mesa Verde, Arches National Monument, Zion and Brice, etc...  etc...

                                               to be continued...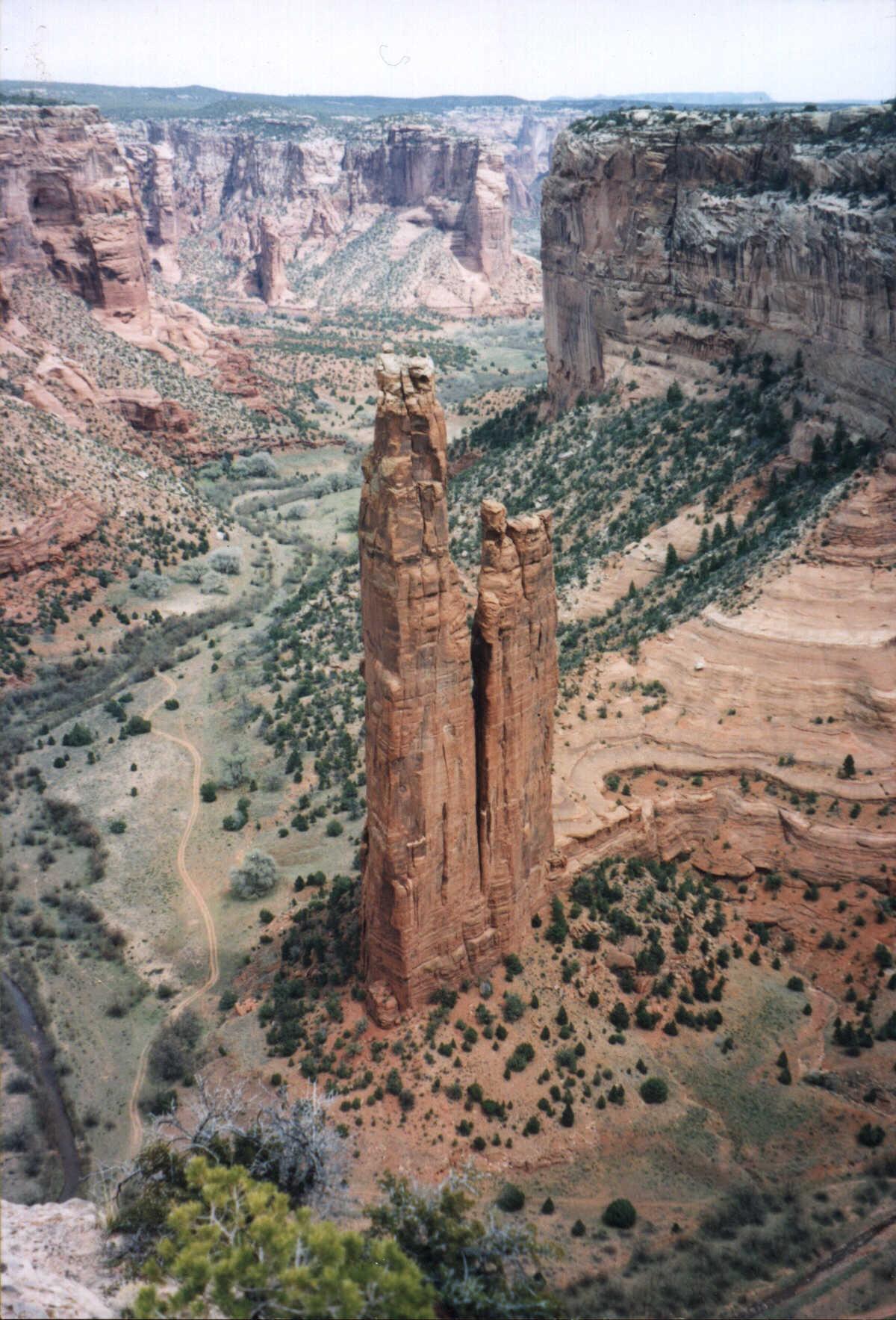 Sacred Places of the Southwest - Colorado Plateau

Spider Woman Rock -  Canyon de Chellely.